Supermassive Universe Singularity - or S.U.S. for short. Because the name is long, the bind is "SUS".
Description
: Allows you to create a giant, universe swallowing black hole that eats up everything it sees.
Credit to
@Dreig
for helping me make it!
How to use
: Hold sneak until the black hole forms and starts to swallow everything up. Release sneak when finished.
Config
:
Code:
ExtraAbilitites:
  StrangeAndDreig:
    SUS:
      Duration: 8000
      Cooldown: 12000
      Power: 4.0
      Explode: false
      Damage: 20.0
      PullFactor: 5.0
      PullBlacklist:
      - WITHER
      - ENDER_DRAGON
Description
: Spawns an among us behind you and plays the among us meme music. That's it.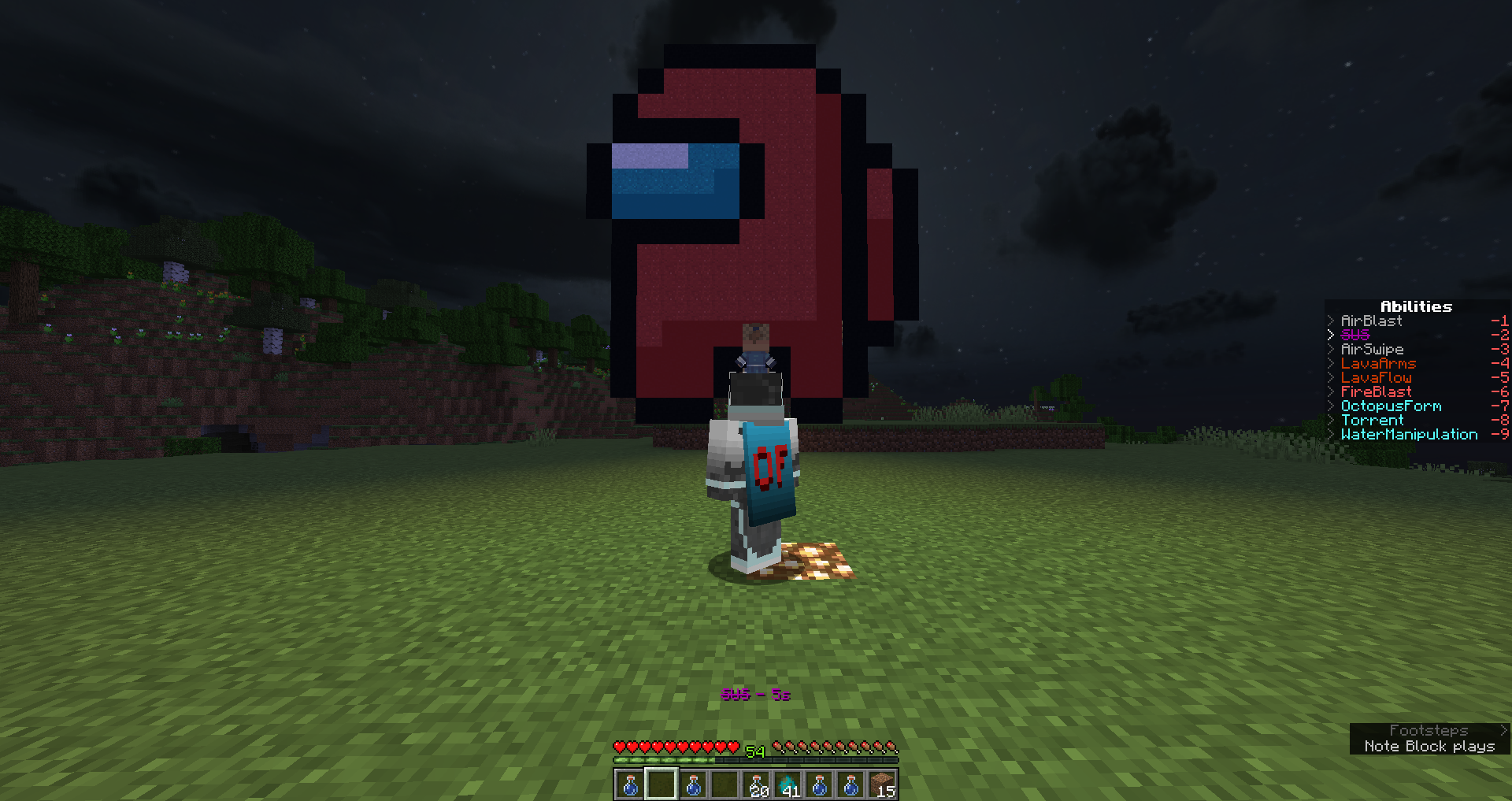 How to use
: Sneak once to start the ability. It will last for 32s.
Config
: There is no config for this ability.
Permission
: bending.ability.SUS
Requirements
:
ProjectKorra 1.11.0 and above
MC 1.18 and above