ProjectKorra Plushies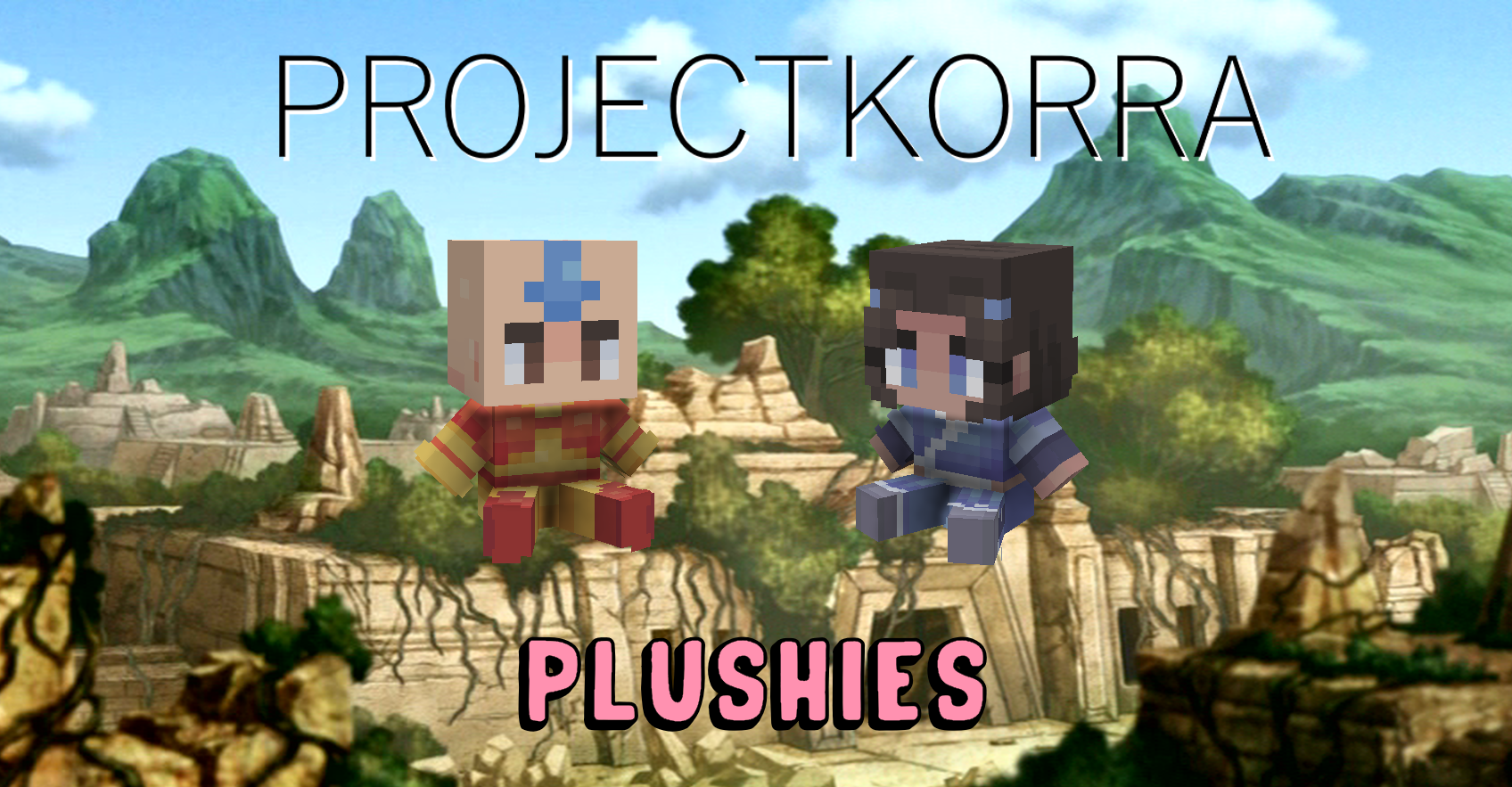 ​
This is a resource pack for MC 1.13+ that adds avatar related plushies to the game.
This requires
either
Optifine
,
CIT Resewn
or the ability to set CustomModelData numbers on servers.
Rename a
Carved Pumpkin
in an
anvil
to get these plushies.
They can be placed in item frames, be worn on your head (put it in the helmet slot) or worn on your shoulder (put in your off hand)
​
The items MUST be renamed to the names bellow. Names are case sensitive!
Aang
Avatar Aang
Aang (Avatarstate)
Katara
Katara (Fire Nation)
Sokka
Toph
Toph (Fire Nation)
Zuko
Zuko (Outcast)
Zuko (Firelord)
Zuko (Old)
Appa
Momo
Suki
Jet
Princess Yue
Iroh
Iroh (Fire Nation)
Iroh (White Lotus)
Azula
Ty Lee
Mai
Ozai
Ozai (Battle)
Bumi
Cabbage Man
Combustion Man
The Blue Spirit
Kyoshi
Roku
Avatar Wan
Korra
Korra (Short Hair)
Korra (Green)
Korra (Probending)
Korra (Avatarstate)
Bolin
Bolin (Probending)
Mako
Maki (Probending)
Asami
Tenzin
Jinora
Ikki
Meelo
Lin Beifong
Suyin Beifong
General Iroh
Amon
Tarrlok
Zaheer
P'li
Ming Hua
Ghazan
Kuvira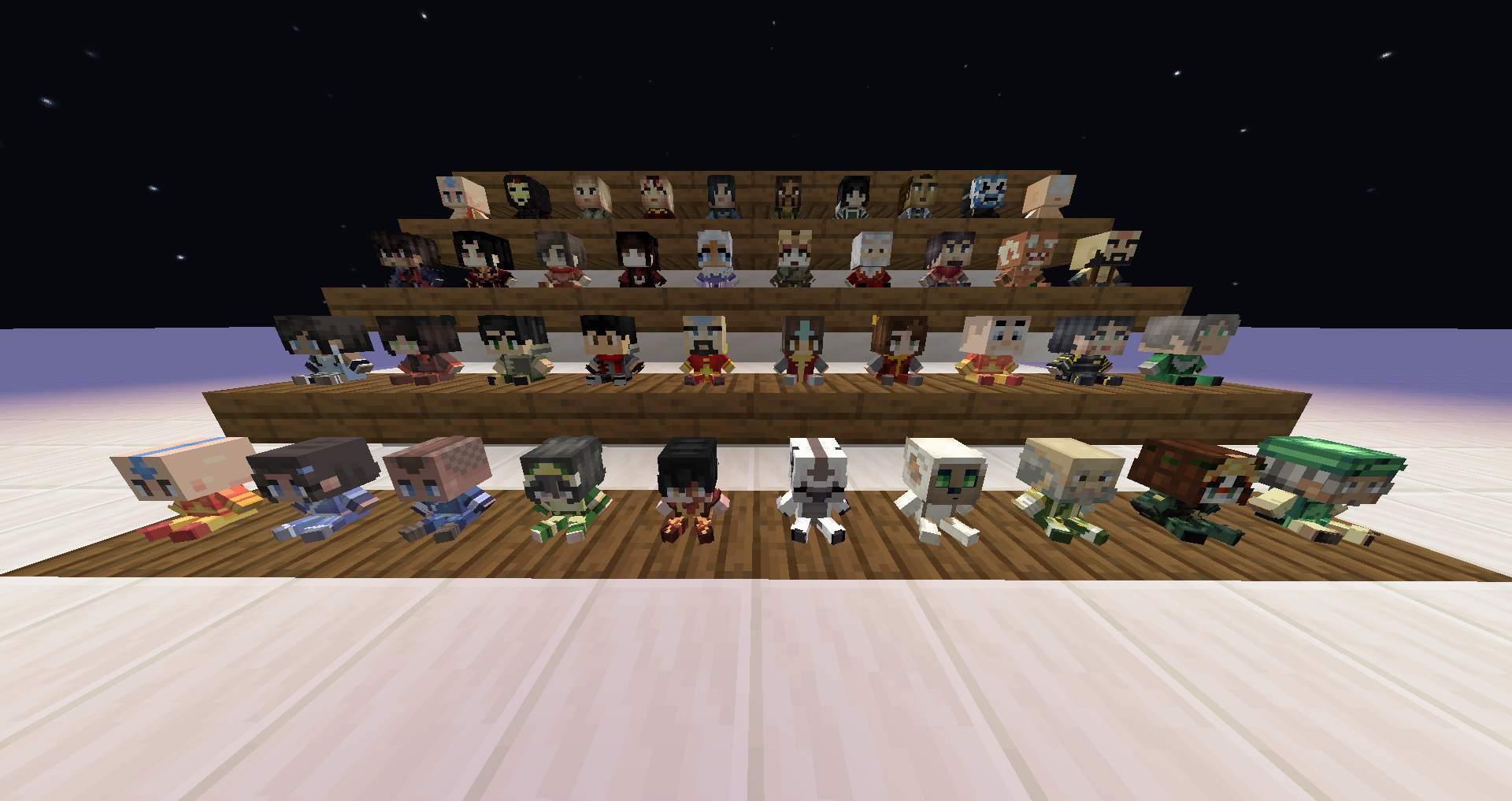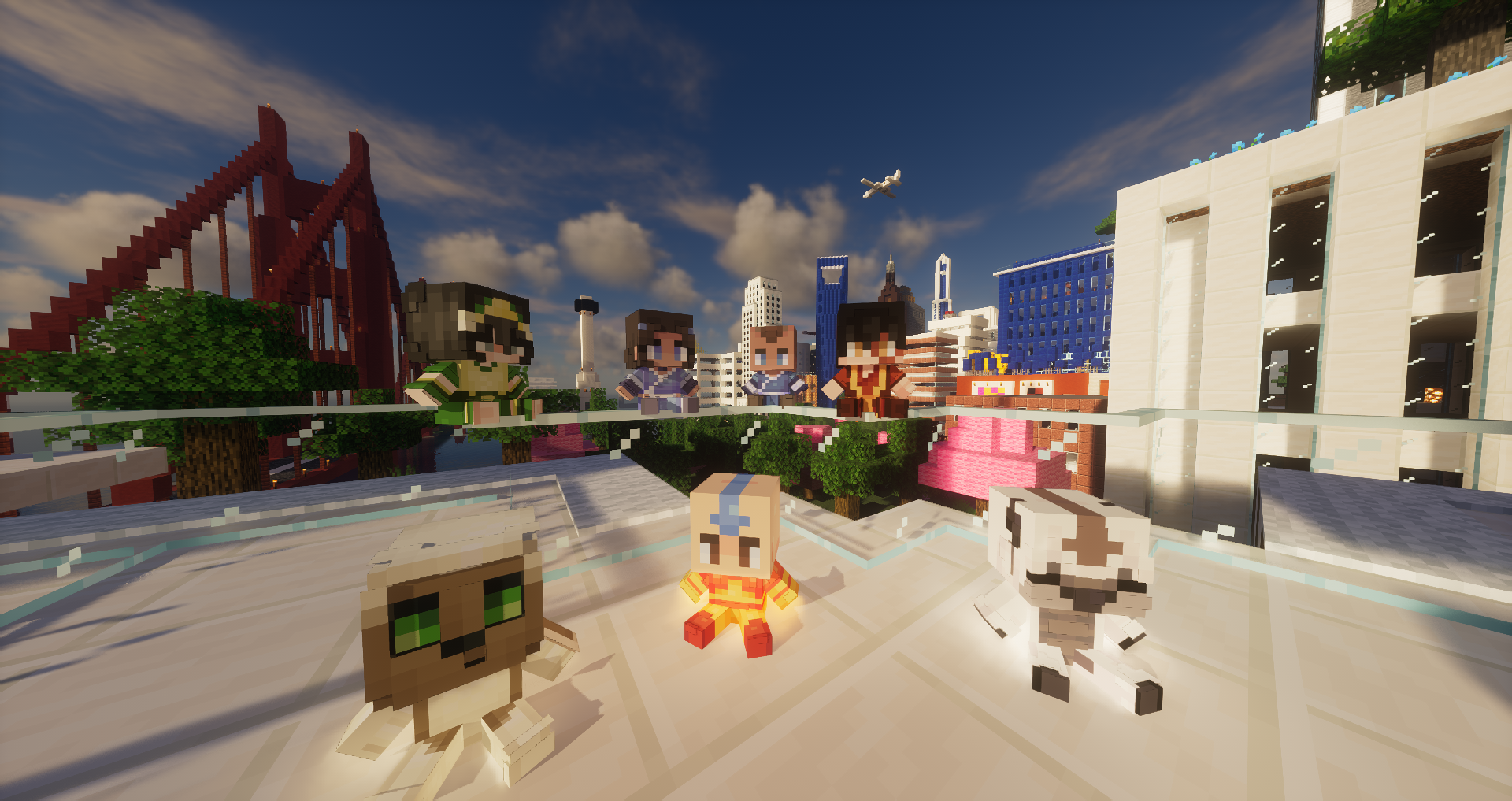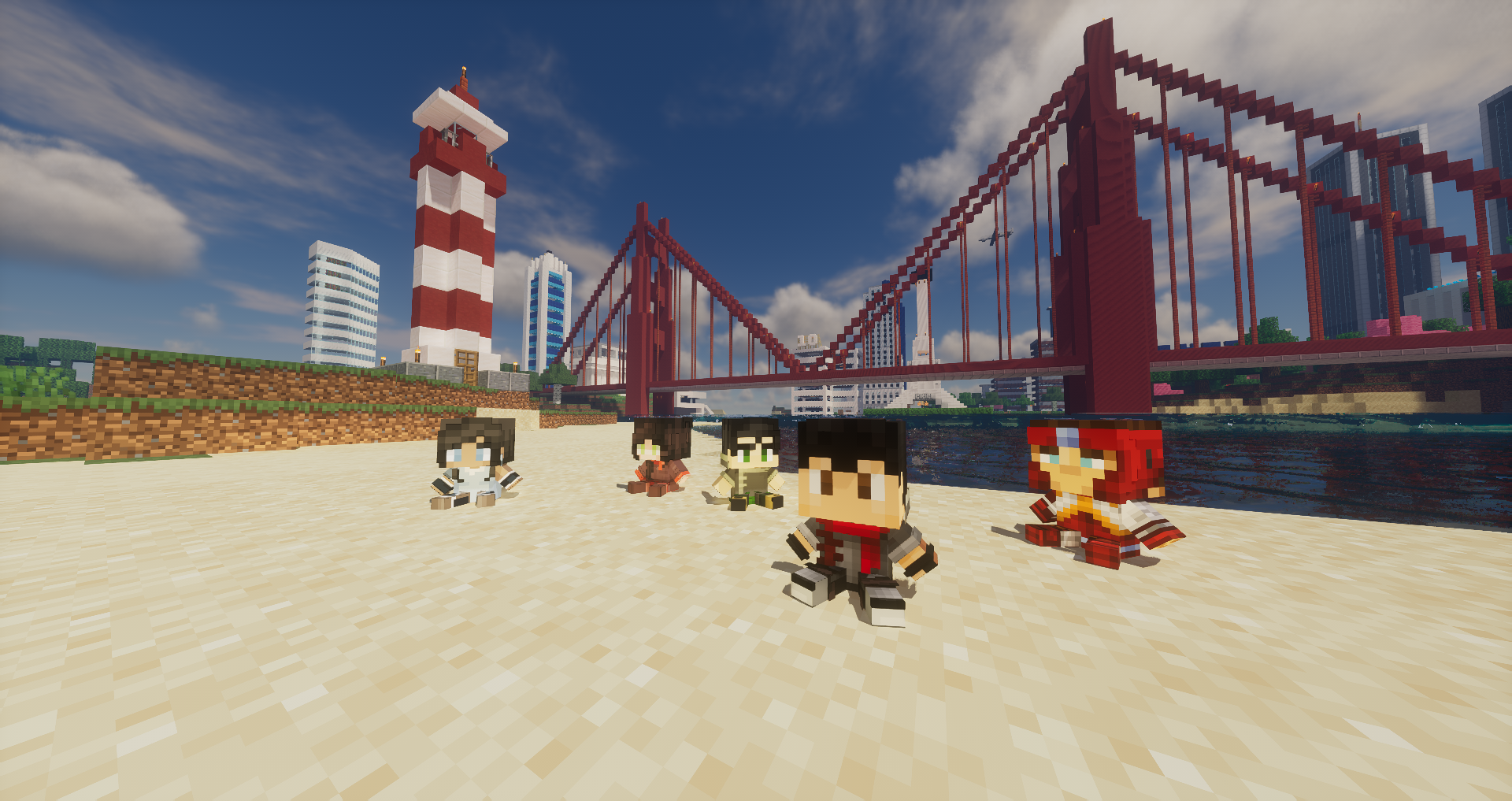 This resource pack also supports Custom Model Data. The numbers are the exact same as the order in the names list!