I think the way waterwave is rn is unrealistic so I'm suggesting a change. I think it should be you click at a water source and hold shift for about two seconds. Maybe there could be a longer you hold it the further you go. Once you see water particles turn to the direction you want to go in and let go of shift. The water would come straight from the source and propel the user to their desired direction. Basically suggesting that waterwave should work more like water flow, by coming straight from the water and not a small ring. However it would not carry other people like water flow. The sequence for icewave would not change. Also when using a plant source it would look like the way it is now with the ring.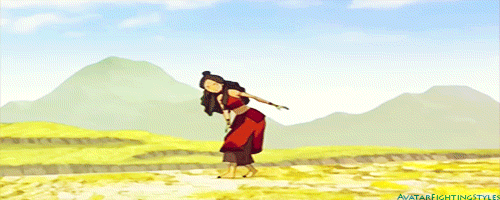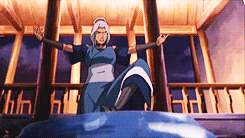 Maybe it could be more interesting so that if you're on your wave and your coming up on another water source you could continue your wave off that source somehow. Maybe like holding shift before you reach it then releasing shift near it to continue the wave.

If you look closely you can see her use more water to continue it.
The ice wave would stay connected to the source until revert and will also be sourceable by other waterbenders. It would look something like this:
Credit: xNuminousx
I also think there should be a change in the freeze animation so that it freezes the feet of whoever gets caught in it. To get out of the ice they just have to break their feet free. This way it's not a huge ice ball.
Tell me what you think
Last edited: