So I was playing as water on an older server that isn't updated to the current version of projectkorra, and I noticed a few "bugs" with water. You were able to source waterarms from your waterwave and turn another persons water manipulation into a torrent. These bugs have since been removed but it got me thinking that maybe we're heading in the wrong direction with water.
Water TempBlocks:
My suggestion is that all water blocks should be sourceable even ones being bent. I think the water tempblock system needs a redesign so that those tempblocks can be bent. This would mean that those 2 bugs I mentioned above would become a purposeful part of water.

Imagine:
A player is holding up a surge shield and another water bender comes up and phasechanges it.



A watermanipulation shot by a player is then turned into a torrent and used against them.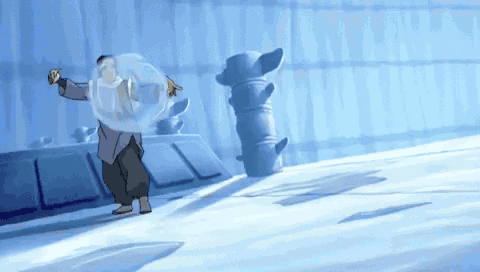 A waterbender rides in on a waterwave and uses it to make a surge to push back the opponent

A water bender sources their octopusform to make a waterwave before the water dissipates
Conclusion:
Not only would this make water v.s. water fights more interesting but it could be a step in the right direction in our quest to improve water. We can talk about how this can be achieved and making sure it won't be op but this is what water needs.

Please tell me if this is unreasonable or even possible.
Last edited: