Join our Discord server to get access to all the updates and changes before anyone else!

CLICK!



play.buscuss.com
Even though we're still in maintenance, we will opening the server as soon as everything is done!

--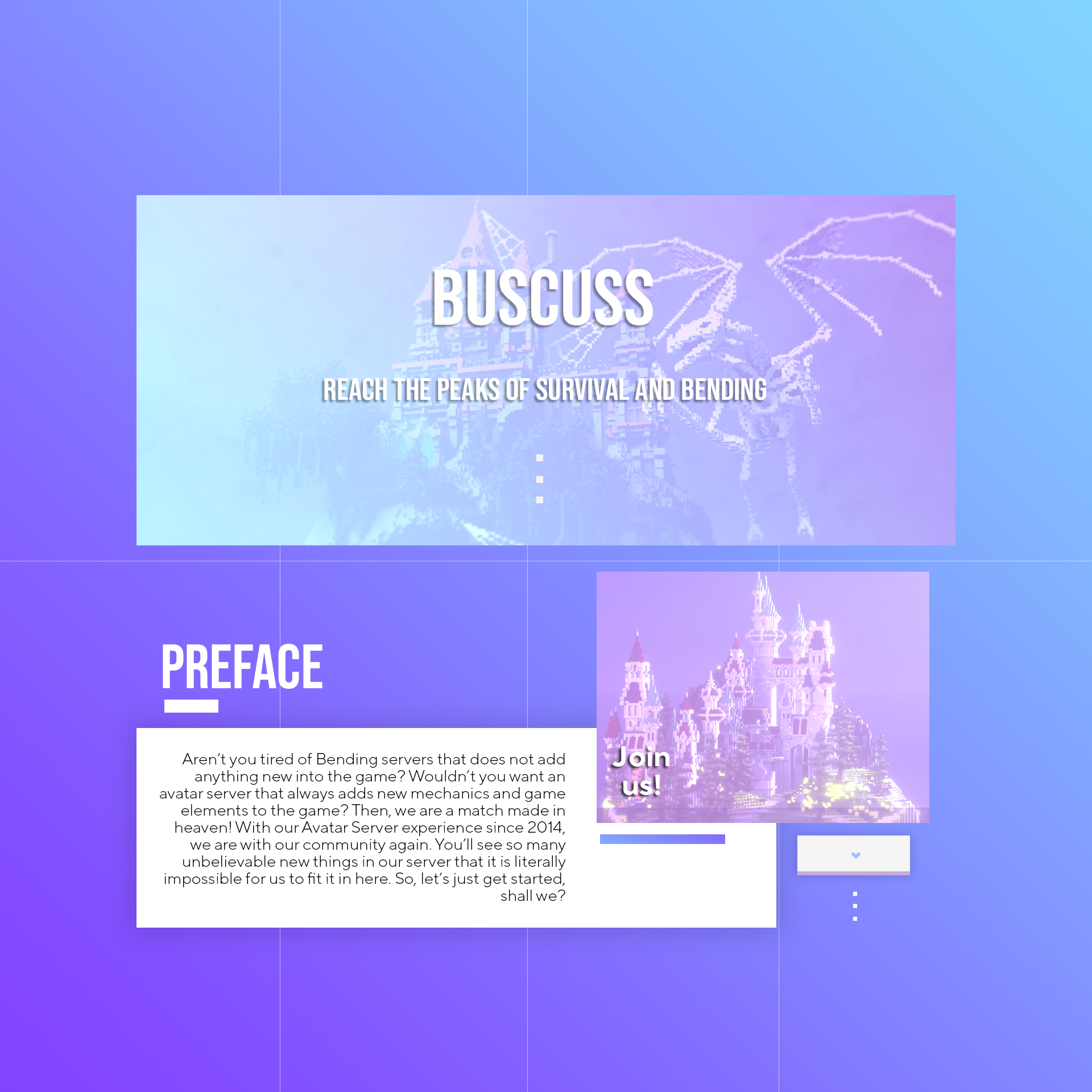 As days pass we will be adding features to thread from the server. Just these for now.


---



This is not an official ProjectKorra Server. All Contributions and Donations made to this server are in no way affiliated with ProjectKorra or any of its plugin and goes to the server only. ProjectKorra and its staff is not responsible of your gameplay experience while on this server.





​
Last edited: