ProjectKorra
Reimagine how you play Minecraft
Control the Elements
ProjectKorra brings the power of the elements to your fingertips in Minecraft. Master one, or all, of the elements and start a new kind of Minecraft adventure.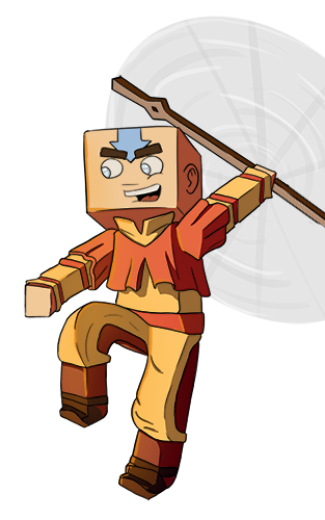 The Official ProjectKorra Server
IP: PLAY.PROJECTKORRA.COM
New Benders on the server will be able to pick from any of the elements and access their abilities immediately. Players are free to roam our custom Avatar map, build their own empires, or do more competitive bending in the arena.
The server comes equipped with factions and a full economy system to allow players to interact with each other, create alliances, and start their own nations and empires.
Which element will you choose? How will you play? It's up to you!
Featured Server: Elementum
IP: elementum.me
Elementum is a one of a kind bending server that offers a friendly community, welcoming all to join!
There are countless of fun activities to try out at Elementum, such as bending tournaments, build battles, Slime Fun, McMMO, three large bending arena's, various contests, Nations and more great gameplay!
Join now to be apart of our growing community, we also hand out free cookies!
This is not an official ProjectKorra Server. All Contributions and Donations made to this server are in no way affiliated with ProjectKorra or any of its plugin and goes to the server only. ProjectKorra is not responsible for your gameplay experience while on this server.
Still want to know more?
To report a bug, make a suggestion, or chat about the plugin, join our community forum. Registration is quick, free, and easy!