Enhance Your Server Today
Engage your playerbase by bringing the world of Avatar to their fingertips. Players will be able to master the elements and immerse themselves in a new way to play Minecraft.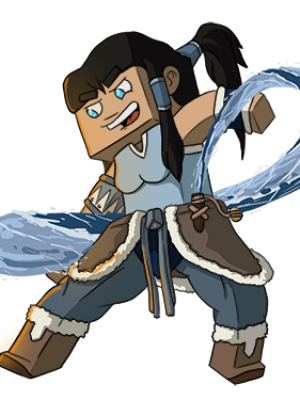 Master the elements
Choose from Air, Water, Earth, Fire, or Chi and create your own Avatar universe.
Dozens of Abilities
Dozens of abilities come pre-loaded with the plugin, allowing you to jump in and play immediately.
Custom Abilities
Our expansive API makes it easy for developers to create their own abilities and drop them in with ease.
Highly Configurable
Our massive and robust configuration file allows you to customize the Avatar universe to your liking.
GET IT FOR FREE
ProjectKorra (Core) is free forever. You can download it today and you'll be able to receive all updates in the future.
Configuration, Commands, Permissions, and More!
ProjectKorra (Core) is a massive plugin but we strive to make it as configurable and customizable as we possibly can. All of our documentation is hosted on our Wiki, our official Javadocs, Trello, or our forum.