I am pretty sure I can speak for everyone by saying, "we are all stunned by the finale of the Legend of Korra book 3." One of my favorite parts of that episode was how the Airbenders combined their power to form a giant tornado. With that being said, an idea popped into my head about an extension onto the original ability "Tornado" for Airbenders. Image on how this was performed: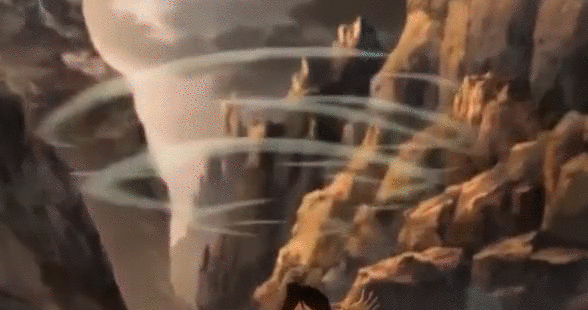 Changes to the ability:
- The basic tornado ability will be exactly the same as it is, but with a twist. When an Airbender performs the ability tornado it doesn't really have any pull factor, but the more tornados that are combined on top of one another, the greater the pull factor. Airbenders that are feeding into the original tornado will be immune to this pull factor, but others benders could potentially be sucked into the storm. For each tornado that is added to the original one, the pull factor will increase by 1 block, so if there are 5 Airbenders performing the tornado ability in the same location, the radius of the tornado pull will be 5 (Any user within 5 blocks of the tornado will be sucked into it).
As said by Jinora, "There has never been this many Airbenders for thousands of years." Which, she is right. There hasn't really been anything new added to Airbending just because we really didn't know what they were capable of. But, as we continue to watch the series, we are continuously inspired by the potential of all elements and their limits. I am not sure if this can be added, but I think it would make a great addition to all the achievements ProjectKorra is trying to complete.