"This is not an official ProjectKorra Server. All Contributions and Donations made to this server are in no way affiliated with ProjectKorra or any of its plugin and goes to the server only. ProjectKorra and its staff is not responsible of your gameplay experience while on this server.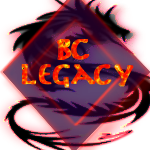 Bendcraft Legacy
Version: 1.10.2
Website: https://www.bclegacy.enjin.com
Server IP: 144.217.76.34:25585

​
ProjectKorra 1.8.3 / JedCore 1.8.2
MonstersPlus (Various intricacies that bring various unique gameplay elements)
Quests & Citizens
MarriageMaster
Jobs
Disguises
Factions /w FactionWarps & FactionChat
Zenchantments
PlayerKillMoney
RPGItems
Minepacks
Mob Arena
PVP Arenas
and much more smaller things
All forms of discrimination are prohibited. Whether it be racial, sexual, etc.
Negative slurs of all kinds are both frowned upon and not allowed.
You are to show respect to everyone regardless of your rank.
Hacked clients and disallowed modifications will land you a permanent ban. Cases may vary

Allowed Modifications:

Optifine
Shaders (Encouraged, as all are allowed access to the website gallery!)
5Zig PVP
Too Many Items
Capes
Better Animations, Mo Bends

Asking for items, ranks, etc is not allowed. Unless of course, it is requesting another player put something you may be in need of on the market. That's okay c:
Exploitation of bugs is not allowed and will land you a tempban. Please report them on our forums!
We provide substantial ways to communicate with your friends, but we ask that you speak English in the public chat.
Advertisement is not allowed, end of story. (Disallowing advertisement in an advertisement, I know right?)
Impersonation and Multi-accounting is not allowed. Please contact a staff member if you wish to register more accounts on your IP.
Obscene skins, nicknames, faction names, and capes however that may be are prohibited. They will be changed if possible
Staff are not above the rules. Feel free to oust a staff member who's being unruly!
A common issue with many players is that they don't grasp how the server works. You will not be given all bending abilities to your element right off the bat because it's all apart of the unique system the original bendcraft and my attempted successor follow. The point that eventually you will be able to wield all of the elements for yourself.

When you join, you will be tagged as a [New Player] and you have to complete a quiz in the /spawn. As tempting as it may seem, you won't have access to many other commands (Including ProjectKorra Commands), and literally won't get anywhere just messing with the ones you might actually have! Even though it seems like you're already thrown into the gameplay, you aren't automatically sent to your quiz. Do that and you'll be a member.

Then you pick your element. Fire and Earth don't have corresponding quests for their passives, but Air and Water do. There'll be a hologram near both elemental shops to guide you on doing these quests. Also, enjoy the dialogue as I worked hard on it to make it more entertaining!

The quests may be as simple as something that can be done in spawn, but more likely than not. This is guaranteed with the Air Quest. You have to go into the wild. This is where you start using your resource such as are useful help tool /bchelp as it'll give you resources to help you figure out mechanics. I personally recommend you read /faq. Specifically /faq monsters, /faq money, and /faq powerstones!

From there, the knowledge you will acquire can be used however you wish! The monsters you encounter will have no chill, and I'm expecting you to return the gesture. The experience you have will be dictated by how you utilize the info given, and how efficiently you use it. You're out of the nest and flying on your own, but that doesn't mean you can't ask for help! There's a /helpme for a reason!





Last edited: