Description:
This is a very high level airbending move, requiring a lot of focus and breathing. You are able to create a wave of air knocking back your enemies while dealing damage. To do this, hold shift until you see air particles then release.

Config:
Code:
Damage:[/B]
[B]Knockback:
Chargetime:
Cooldown:
Gif: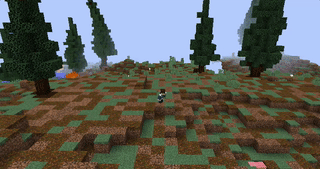 Please leave all bugs and feedback in the comments or discussion. Please do not give a bad rating because of a known bug or something on the to-do list.

Todo
- Refine animations
- Fix any bugs
- Add a "click" option.


"This is not an official ProjectKorra ability, therefore, no official support will be provided in any threads other than this one. Use at your own risk."