LavaSlap
Developed by Carbogen
"This is not an official ProjectKorra ability, therefore, no official support will be provided in any threads other than this one. Use at your own risk."
​
First of all, some of you may be wondering:
​
"Isn't this a copy of jedk1's lavaflux??"

​

"Carbo! Does this mean you are back?"

​

"Is it okay for you to do this?"

​
Please bear in mind: much of the code this ability uses was extracted out of JedCore, and as such the authors are not just Carbogen (myself), but jedk1 as well.​
In the show (I love this gif so much)
​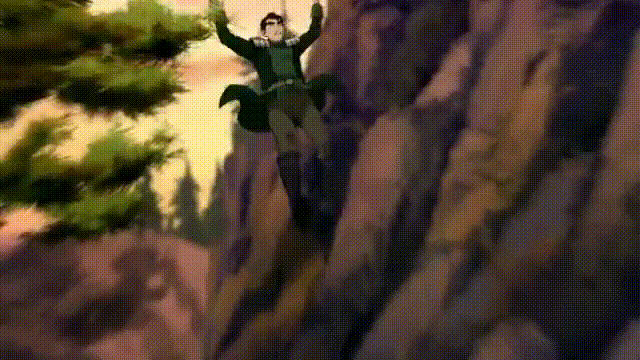 ​
In the game

Usage
Swing

(default: Left Click Mouse) while facing earthbendable surface to activate. Ability deals damage on impact, and may deal additional damage if an entity falls into the lava (regular lava damage + fire)
​
Configuration
Please review the configuration options after installing! They are stored in
/plugins/ProjectKorra/config.yml
under the YAML path:
ExtraAbilities.Carbogen.Earth.LavaSlap
The configuration options are:
​
Code:
int:Range - number of blocks the trail will span over (blocks).
uint:Cooldown - usage cooldown time (milliseconds).
uint:Duration - amount of time before the ability rollsback (milliseconds). Countdown starts after animation is completed.
uint:Cleanup - amount of time the cleanup takes during rollback (milliseconds). Smaller value is faster.
udouble:Damage - amount of damage dealt on direct impact (half-hearts).
uint:Speed - progression delay. Animation tick is calculated with `150ms * SPEED`. Larger value is lower.
boolean:Wave - whether a peak should form at the head of the wave (True/False).
uint
stands for Unsigned Integer. Do not use a negative value, fractions, or decimals.
udouble
stands for Unsigned Double. Do not use a negative value. Remember to use a decimal point. (e.g.
5.0
)
A
boolean
is a binary value; it can only be one of either
True
or
False
.
Setting one of these options to an invalid value may lead to unexpected behavior.
​
I hope you enjoy
LavaSlap
!
-- Carbogen